I'm happy that it's Friday and I have every intention to mosey on over to AREA 51 this evening, but I gotta tell you, I'm running a bit low on fuel. Between Tuesday's impromptu dominoes games and last evening's adventures, my mind is rearing to go to Lakes Cafe and Pub, but my body doth protest.
I partied last evening with my sweet Nicole, her sister Kathy and Kathy's friend, Nury. Nicole, as always, was drop dead gorgeous. It had been a long time since I saw Kathy and it was a pleasure to see her again. Nury is a charming young lady and a lot of fun. I really had a good time with the ladies.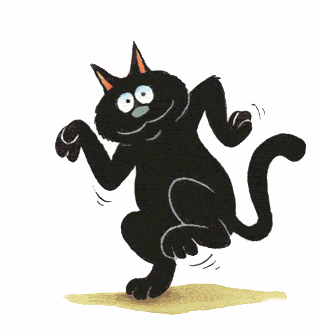 My tentative plans with the lovely Rocio were again postponed until next week, thus clearing the way for last evening's rendezvous. All in all, things worked out well, proving once again that my theory of Plan "A" and Alternate Plan "B", is a fine strategy and works quite well.
Speaking of tonight, my pal Gipsy is hosting the Karaoke show tonight at Lakes Cafe and Saturday night, as well. Aside from the fact that the beautiful Gipsy is an attraction all by herself, she's also a talented singer and performer. I highly recommend stopping by tonight or tomorrow night and enjoy the show. Better yet, come on over and sing a song.
The Cat's Ass Trophy: There have been no nominations this week for the CAT Award, but I feel I must nominate the men of the polygamist sect in Texas. There are several valid reasons for nominating them, the most important being the fact that they brainwash, marry and mistreat women ages 16 and under.
That fact notwithstanding, socially, I can absolutely guarantee you that these men must be masochistic for the simple reason that they would choose to marry more than one woman at a time. Anyone, male or female, knows that this is insane. Finally, I'm sure that they're social misfits by looking at pictures of these "lovelies" that they've chosen to marry and listening to these women speak, uh, does the word "lobotomy" ring a bell?
The Picture

s

: Character

s

, famou

s

and infamou

s

, young and old, bad and good....

some you

k

now, some you remember and some you'd like to forget. It takes all kinds.
This Date In History: 1775; Paul Revere begins his legendary midnight ride to Lexington and Concorde, Massachusetts, to warn patriots that British troops were approaching. 1906; A devastating earthquake and subsequent fires ravage San Francisco, California, destroying most of the city's downtown. 1949; Eire formally withdraws from the British Commonwealth and becomes the Republic of Ireland. 1982; Queen Elizabeth II signs the Constitution Act of 1867 as Canada's Constitution.
Birthdays: Lucrezia Borgia, patron of the arts (1480), George Henry Lewes, critic, philosopher and scientist (1817), Clarence Darrow, American lawyer, best known of his defense (1925) of John Scopes, a Tennessee high school teacher charged with teaching the theory of evolution. The play and movie, "Inherit the Wind", were based on this famous trial (1857).
The Hits Just Keep On Coming: I don't know where he gets his material, but my pal, Garnett, has come through again with a story I'd like to call......
The Accountant And The Prostitute
A woman walks into an accountant's office and tells him that she needs
to file her taxes.

The accountant says, "Before we begin, I'll need to ask you a few
questions."He gets her name, address, social security number, etc. and
then asks, "What's your occupation?"

"I'm a Lady of the night," she says.

The accountant is somewhat taken aback and says, " Let's try to
rephrase that."

The woman says, "OK, I'm a high-end call girl".

"No, that still won't work. Try again."

They both think for a minute; then the woman says, "I'm an elite
chicken farmer."

The accountant asks, "What does chicken farming have to do with being
a prostitute?"

"Well, I raised a thousand little peckers last year"

"Chicken Farmer it is!!"
That's it for today my little cotton balls. Have a great and safe weekend and more on Monday.
Stay Tuned !