Two more of Michael Vick's co-defendants have turned belly up and have agreed to testify against him. According to CNN, that makes three co-defendants copping pleas, which leaves Vick up Shit's Creek without a (dog) paddle. As with all thugs, who are real bad asses in a group and wusses by theirselves, my bet is Vick will also cop a plea deal. The problem is that he has no one to turn on. Life's a bitch, Mike (get it? bitch, i.e. female dog, like the one's you torture?).
O.J. Simpson's unpublished book "If I Did It" will be published by the Goldmans and will include added commentary from the Goldman and Brown families. My desire is that it becomes a best seller and that the families make millions of dollars. I also hope they send a complimentary copy to O.J.
After today's new deal with the lead paint in Mattel toys from China, when are we going to tell the Chinese (and Mattel, for that matter) to stick their products up their asses?
Baseball Hall of Famer, Phil Rizzuto, died today at the age of 89. The former New York Yankee was also a baseball broadcaster for many years.
The Pictures: Some of the pictures from the (A) Hall of Shame today. I've got a new picture that I pilfered from Indigo's collection also. There's a quaint picture of the San Ignacion Mission in Mexico and a photo of a dog who's obviously seen pictures of me after a night of partying (when I was younger).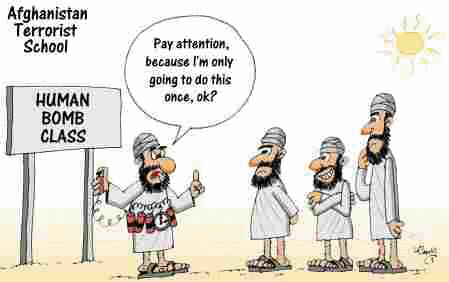 This Date In History: 1935; President Franklin D. Roosevelt signs the Social Security Act. 1941; Britain Prime Minister Winston Churchill and United States President Franklin D. Roosevelt sign the Atlantic Charter. After World War II, the Charter forms the basis for the United Nations. 1945; President Harry S. Truman announces the surrender of Japan, ending World War II. 1951; American publisher William Randolph Hurst dies at age 89 in Beverly Hills, California.
Birthdays: Pius VII, pope (1742), Earl Weaver, baseball manager (1930), Steve Martin, comedian (1945).
The Hits Just Keep On Coming:
How to Say I Love you: English: I Love You, Spanish: Te Amo, French: Je T'aime. Alabama: Nice ass, get in the truck !
An elderly man picked his new date at the rest home and they went to the river to ride in his boat. As he came to the fork in the river, he was undecided as to go up river or down river. He said to his date, "Up or down?" She immediately tore off her clothes and made passionate love to him. At the next fork in the river, he again asked, "Up or down" and the woman, once again, ripped off her clothes and made love to him.
The next day, he picked her up again and at the fork in the river, he asked, "Up or down?" The old woman said "Down". Disappointed, he steered down river until the next fork. Once again, he asked, "Up or down?" The old woman responded, "Up".
The man was thorougly baffled and finally said to the woman, "Yesterday, every time I asked you if you wanted to go up or down, you made love to me. What's the deal?" The woman said, "Yesterday, I wasn't wearing my hearing aid and I thought the choices were 'hump or drown'."
That's it for today, my little skate boarders. More tomorrow.
Stay Tuned !