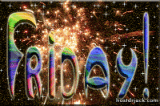 Fridays are usually the start of fast times at AREA 51 High, but I'm not real sure what the plan's going to be tonight. My car's non-functional 'til Monday or Tuesday and my pal, Emilio's car has decided that it, too, will not respond to the whims of it's owner, thereby possibly leaving us carless for tonight. Personally, I think it's a conspiracy.
Nevertheless, we are an inventive lot and I'm sure I can call one of my lovely lady friends to help resolve the problem. It's karaoke night and I'd really like to stop by and see the inhabitants of Lakes Cafe. All in all, If it's meant to be, I'll be there. If not, then........ we'll see !
It's rumored that Heather Mills McCartney has been awarded a lump sum settlement in the 60 million dollar range. It's kinda funny in a way, in that McCartney offered her 50 million and she wanted 100 million. I guess the judge was a Paul McCartney fan.
We've had no nominees this week for the Cat's Ass Trophy (CAT) award. If you come up with a nominee, you can enter him or her in the comments area until noon on Monday.
The Pictures: Today's photographs are a mix of some of my "awww" photos and a few cryptic thoughts for you as well. We've got the Energizer Bunny, a few of his namesakes and several photographs of the exquisite Bird of Paradise.
I would be remiss if I didn't tell you the story about Billy the Boxer (as in dog), submitted to me by my sister, Jeanne. It seems Billy has adopted a 12 day old kid (as in baby goat) named Lily that was abandoned by its mother.
The kid was only a few hours old and was being hand reared by its owner, Elizabeth Tozer, when Billy decided to adopt it. Lily was the smallest of a litter of three and her mother abandoned her because she could only care for the two stronger ones.
Billy sleeps with Lily, cleans her and protects her from any dangers at the Pennywell wildlife centre in England.
It takes all kinds to get by in this life and you never know who your next pal will be. Good luck to Billy the Boxer and Lily the Kid.
This Date In History: 1743; The first town meeting is held at Faeuil Hall in Boston, Massachusetts. 1794; Eli Whitney patents the cotton gin and oddly enough, that same evening, most of my ancestors were drinking gin. 1883; Karl Marx, Prussian political theorist, economist and sociologist, whose ideas were formed the basis of communism, dies in London, England, at the age of 65. 1900; The United States Congress passes legislation transferring all U.S. currency to the gold standard. 1964; Jack Ruby is found guilty of the murder of Lee Harvey Oswald, alleged assassin of President John F. Kennedy.
Birthdays: Johann Strauss the Elder, Austrian composer and conductor (1804), Albert Einstein, German-born American physicist and Nobel laureate (1879),Quincy Jones, musician and composer (1933), Michael Caine, actor (1933).
The Hits Just Keep On Coming: The following is from my pal, Anne -
A husband walks into Victoria's Secret to purchase a sheer negligee for his wife. He is shown several possibilities that range from $250 to $500 in price. The more sheer, the higher the price. Naturally, he opts for the sheerest item - pays the $500 and takes it home.
He presents it to his wife and asks her to go upstairs, put it on, and model it for him. Upstairs, the wife thinks, 'I have an idea. It's so sheer that it might as well be nothing. I won't put it on, but I'll do the modeling naked, return it tomorrow, and keep the $500 refund for myself.'
So she appears naked on the balcony and strikes a pose. The husband says, 'Good Grief! You'd think for $500, they'd at least iron it!'
He never heard the shot. The funeral is on Friday at noon.
And from my pal, Garnett -
An Irishman moves intoa tiny hamlet in County Kerry, walks into the pub and promptly orders three beers. The bartender raises his eyebrows, but serves the man three beers, which he drinks quietly at a table, alone.
An hour later, the man has finished the three beers and orders three more. This happens yet again. The next evening the man again orders and drinks three beers at a time, several times. Soon the entire town is whispering about the Man Who Orders Three Beers.
Finally, a week later, the bartender broaches the subject on behalf of the town. "I don't mean to pry, but folks around here are wondering why you always order three beers?"
"Tis odd, isn't it?" the man replies. "You see, I have two brothers, and one went to America, and the other to Australia . We promised each other that we would always order an extra two beers whenever we drank as a way of keeping up the family bond."
The bartender and the whole town were pleased with this answer, and soon the Man Who Orders Three Beers became a local celebrity and source of pride to the Hamlet, even to the extent that out-of-towners would come to watch him drink.
Then, one day, the man comes in and orders only two beers. The bartender pours them with a heavy heart. This continues for the rest of the evening. He orders only two beers. The word flies around town. Prayers are offered for the soul of one of the brothers.
The next day, the bartender says to the man, "Folks around here, me first of all, want to offer condolences to you for the death of your brother. You know, the two beers and all."
The man ponders this for a moment, then replies, "You'll be happy to hear that my two brothers are alive and well. It's just that I, meself, have decided
to give up drinking for Lent."
That's it for today my little Klondike Bars. Have a great and safe weekend and more on Monday.
Stay Tuned !